I Am Number Four is an upcoming YouTube series created and produced by Studio 7.
About the Project
Edit
Created by Studio 7, a movie/television studio of Victoria Australia,the series will consist of 10 episodes that focus on the first book. It will take inspiration from the book and the movie with a little twist to hopefully create something refreshing and still honour the books.
According to a source from Studio 7, "The director is a massive fan of the books so he is taking his time and making sure it's the best that it can be."
Auditions to be part of this project:
https://www.starnow.com/listing/1056581/actors-needed-2021-web-series/?fbclid=IwAR3to7hgGImIAScchwiZPAhjMg6ae1AsnY25p9TwciwTY9SBeTJX3EYI10I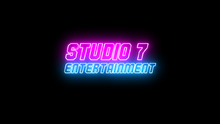 Confirmed Cast:
John Smith/Number Four: Thomas McCracken
Sarah Hart: Isabelle Jenkins
Sam Goode:
Henri/Brandon:
Number Six: (rumoured) Jarita Winslow
Mogadorians:
Release Date
Edit
The project will be released early in 2021.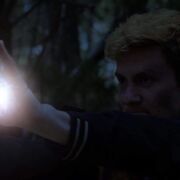 Trailer released: February 1st, 2020
Behind the Scenes
Edit
A behind the scenes look of the trailer
Trailer Countdown
Edit
4 Days Until the Trailer (January 27, 2020)
3 Days Until the Trailer (January 28, 2020)
2 Days Until the Trailer (January 29, 2020)
Clips from the Trailer
Edit
The Lost Files Short Film
Edit
Links for More Information
Edit
Do you have a YouTube channel? If you record a video of yourself reacting to the trailer you will have the chance to win a Loric Necklace that we used during the filming of this trailer for FREE. To enter, simply record yourself reacting to the trailer and upload it to YouTube, you must include "#iamnumberfourseries" in the title of the video.
We will be reviewing your videos on the 7th of February so make sure you hurry!
We will be launching a crowdfunding campaign on IndieGoGo with the trailer! This will help us get the funding needed to make this series so we would really appreciate it if you could donate and share with your friends!
Community content is available under
CC-BY-SA
unless otherwise noted.